personal training
Fitness
one on one
Personal Training is at the heart of what we do at Alchemy Centre. In fact, while we offer group classes, Yoga, Massage, and other services, Personal Training is our number-one asked for service.
The reason is simple: one-on-one instruction is easy to get into, and easy to maintain. The bond you form with your trainer becomes a motivating factor for you, which is exactly what many people need to stay with a fitness regimen.
effective and safe
Personal Training at North Vancouver's Alchemy Centre is unique. We follow proven workout techniques that are both effective and safe – in fact, many come to us for corrective exercise instruction, because they want to learn how to work out the right way.  We're even referred by physiotherapists to ensure their clients work out safely. 
tailored to you
Another key aspect is the word "Personal". We truly mean it here. The simple fact is what works for the ridiculously-in-shape supermodel might not be best for the working mom of three. We train all body types and ages, and we tailor each workout program for the individual – no cookie-cutter workouts here! We'll set goals, and we'll work towards them, and always keep your comfort in mind. Hey, you have to enjoy working out or you won't do it, right? We'll make sure you enjoy it, even when you are sweating! 
Active Rehab
Learning how to exercise correctly is key to changing nagging pain issues and movement dysfunction. Everyday poor posture and poor habits over time can lead to impairment in everyday activities and diminished ability to participate in active leisure activities. Corrective exercise is tailored to your body, and addresses your weaknesses to help you improve your overall function and feel better. Also if you have been injured in a car accident ICBC will allow you usually at least 12 visits with a Kinesiologist for active rehab. Sandra, the lead trainer, is also a Kinesiologist, and can work with you to develop a corrective exercise program that targets areas specific to your needs.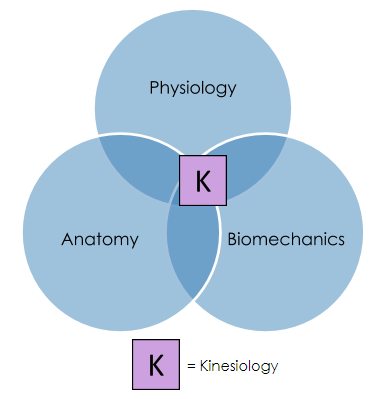 Kinesiology
Corrective Exercise with a Registered Kinesiologist
Sandra handles one-on-one personal training and exercise kinesiology for those who desire to get back into fitness safely and effectively. Whether you want to begin a life-changing fitness program, or simply want to get healthier, Sandra can help you.
Features: Personal Training with Sandra gives you the opportunity to learn how your body functions best to exercise (most efficiently without injuries) in a quiet learning environment of a 1 on 1 private personal training studio. Train with a well educated and fun trainer! Often Sandra will conduct family training sessions where parents and kids can exercise together so all family members can be active.
Benefits: Our fitness perspective is to first help clients with corrective exercise. Corrective exercise is educating – you – the client on how to perform movements properly targeting the correct muscle groups and with the proper form so you avoid  injury as you become more active. We also help you progress from being inactive with poor movement patterns to functional movement patterns so you can do more activity with more ease. Alchemy is a completely private studio. There are no walk by windows for others to watch you workout. Your workouts are completely private. We are also ideal for families, as we have family workout sessions and often children can come with you to workout sessions.